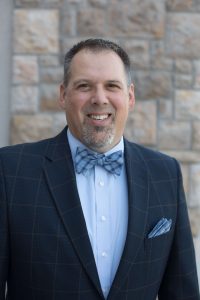 Mr. Wade Ortego
Head of Schools

B.S., Business, Bryan College in Dayton, Tennessee; M.Ed., Abilene Christian University.
As a leader in classical Christian schools, my great passion is to assist families in the education of their children toward a Biblical worldview that acknowledges Christ as the author and perfecter of the Christian faith. I am committed to the classical Christian model of education and enjoy introducing families to its many benefits. I put a strong emphasis on maintaining and building a student culture. 
I was most recently Headmaster of the Classical Christian Academy in Post Falls, Idaho. Prior to that, I led the Classical School of Wichita in Kansas. 
My wife, Rachel, and I have been married for 23 years and have three boys: Matthew, age 17; Elijah, 16; and Jedidiah, 5.
Mrs. Mandi Moore

Bridge Campus Dean
B.S. Multi-Disciplinary Science, Texas Tech University – College of Education; Texas Educator Certification – Secondary Science Composite (Grades 6-12); M.A. Physical Therapy, Texas Tech University Health Sciences Center

While prayerfully researching education options for our oldest child, my husband, Tim, and I became convinced that classical Christian education was the most effective method for raising our children to love the Lord whole-heartedly, think deeply from a Biblical worldview, discern truth, effectively communicate the gospel, and deeply influence the world. This conviction led us to serve on the founding board of Cross Classical Academy (CCA), the first of its kind in the Heart of Texas region, in order to make Classical Christian Education available to families of our community.

Our daughter and son attended CCA and I served as Administrator from 2010 through 2015, when my husband accepted a cardiology position at St. Alphonsus and we relocated to Idaho. Our family is grateful for the opportunity to continue our journey in classical Christian education at The Ambrose School, where we are deeply committed to the school's mission and are daily blessed by the community of exceptional staff and families. I am excited to participate in the work to extend Ambrose to more families in southern Idaho through the new Bridge Program, a model that combines the best of Christian Classical education with the best aspects of home schooling.

As native Texans, it has been a delight to experience the many activities Idaho has to offer. From spending time outdoors hiking, mountain biking, running, rafting, snowmobiling, and skiing to savoring restaurants and fine arts productions downtown, our family ENJOYS Boise life and the amazing people who call it home.

Affiliations: All Saints Presbyterian Church, Boise Cross Classical Academy – Board President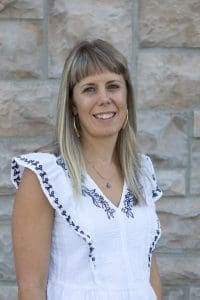 Dr. Heather Jennings

Academic Dean
Ph.D. in English literature, University of California Davis; M.A. in English literature, Boise State University; B.A. in government, Patrick Henry College.

My engagement with classical Christian education spans nearly twenty years, from taking courses on the literature and history of Greece and Rome in high school from Andrew Kern, a leading thinker and teacher in the cCe movement; to teaching 5th then 12th grades at The Ambrose School; to writing my dissertation on habits of learning in medieval England. I appreciate how classical Christian education situates learning as an expression of loving God with all our minds, equips students to be life-long learners by approaching education not simply as dispensing information but as the formation of habits, teaches students to make connections among all subjects they study, and prepares students to be culture-makers by engaging with the art and ideas that have shaped our world.

I grew up in Boise, Idaho, and spent the past six and a half years in the Sacramento and beautiful San Francisco Bay areas, pursuing my doctorate and teaching at the University of California Davis and Sonoma State University. My husband Brian and I have two preschool aged daughters; we love to read and discuss what we've read, entertain, do CrossFit, and spend time in beautiful surroundings by camping, mountain biking, hiking, and traveling.
Church Affiliation: Holy Trinity Anglican Church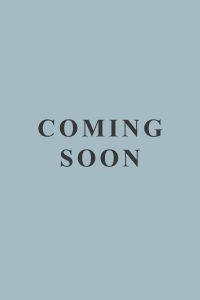 Coming Soon

Events Director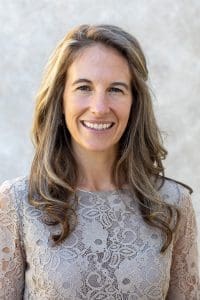 Ms. Hilary Dotters
Upper School Assistant Dean
Upper School Humanities
Master of Studies from the University of Oxford, M.A. in Jewish Studies from the Graduate Theological Union, B.A. in Philosophy from Biola University.
Classical Christian education appeals to me because of its aim for students to become reflective, attentive people who grow into life long lovers of truth. I have chosen to work at The Ambrose School because of its vision for students to become whole persons, to develop sound thinking, and to cultivate rightly ordered loves. It is from great literature that I desire to teach my students and, with them, to enjoy the time-tested stories that have inspired imaginations, to experience the rhetoric that stirred nations, and to know the movements of history roused by great men and women throughout the ages. The power of the Word transforms, and nothing compares to the encountering and sharing of a great book and its ideas. My vision is to invite students into this conversation. In all this, I want my students to recognize the Good, the True, and the Beautiful; and, in this recognizing and remembering, be moved to conform their lives to it.
When I am not teaching, I am very likely studying theology or trying to wrangle up students to go to Rwanda with me or seeking out long conversations with friends. And if not these, I can often be found outside doing something, usually in the form of bird hunting, fishing, or working in the garden.
Church Affiliation: Holy Trinity Anglican Church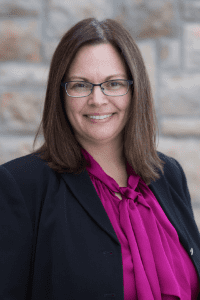 Mrs. Guin Carson
Grammar School Assistant Dean
5th Grade Teacher
Classical education has been at the heart of my teaching since my oldest son's first-grade year of homeschooling. It was then I realized that traditional curriculum and methods might teach him how to read but they would not feed his soul. Our homeschooling endeavor took on new life as I began researching and training in classical methods. Our family enjoyed seven years of homeschooling, but we also spent eight years in small private Christian schools. I have taught a variety of subjects, but my passion has always been literature. Watching students' eyes light up as they discover timeless truths within great books is my favorite moment in the classroom. And now, I am deeply grateful for the opportunity to continue the great conversation with students in the Ambrose Bridge Program.

My husband and I have been married for 23 years and have lived many places in the United States, ranging from the Deep South to the Pacific Northwest. But we are pleased to call the Treasure Valley our home. Here we have raised our three sons and have participated in a myriad of ministries. He now serves as a pastor, and I am pleased to partner with him in service to the body of Christ. In our free time, we try to keep up with our adroit border collie, Hugo.

Church Affiliation: Star Community Church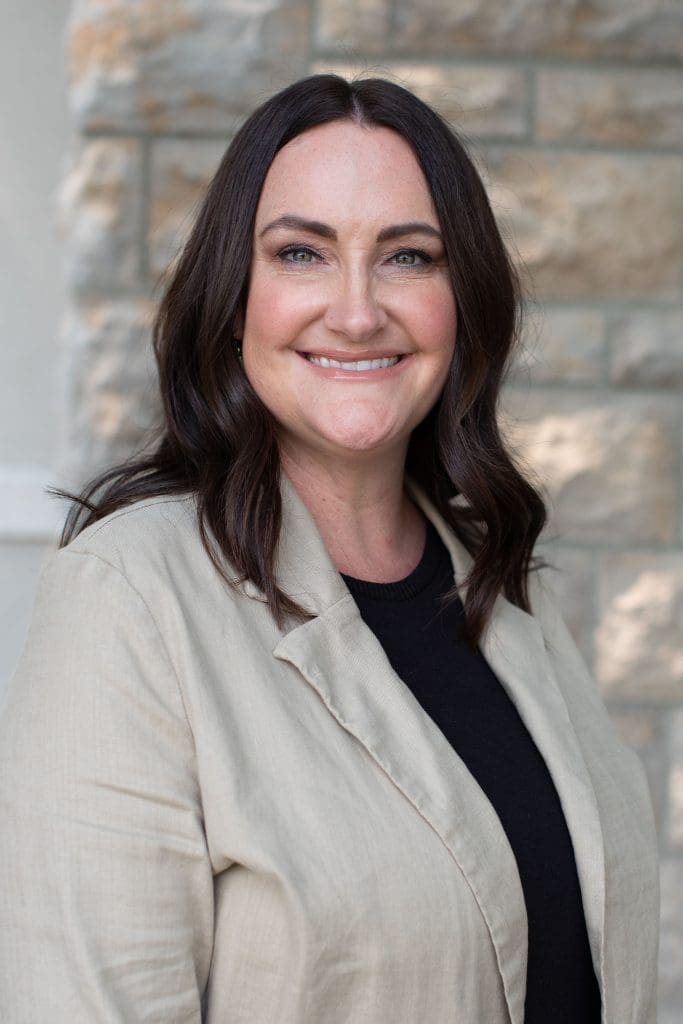 Mrs. Bonnie Green

Admissions Director & Office Manager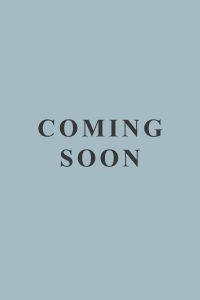 Mrs. Cynthia Cabillo

Grammar School Instructor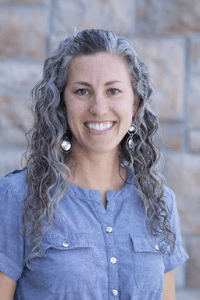 Mrs. Kim Jacky

Grammar School Instructor
B.S., Cum Laude, University of the Ozarks; taught and directed a homeschool group for seven years using the classical Christian education model; speaker and trainer at multiple classical education conferences for almost 12 years; during the 2018-2019 school year, substituted at Bridge in various classrooms.

I have a passion for classical education and development of children. I love to share biblical truth and am excited to be part of a school that allows the Lord to be first and foremost in education.

I am married to a wonderful and supportive husband and have two daughters who both attend Bridge.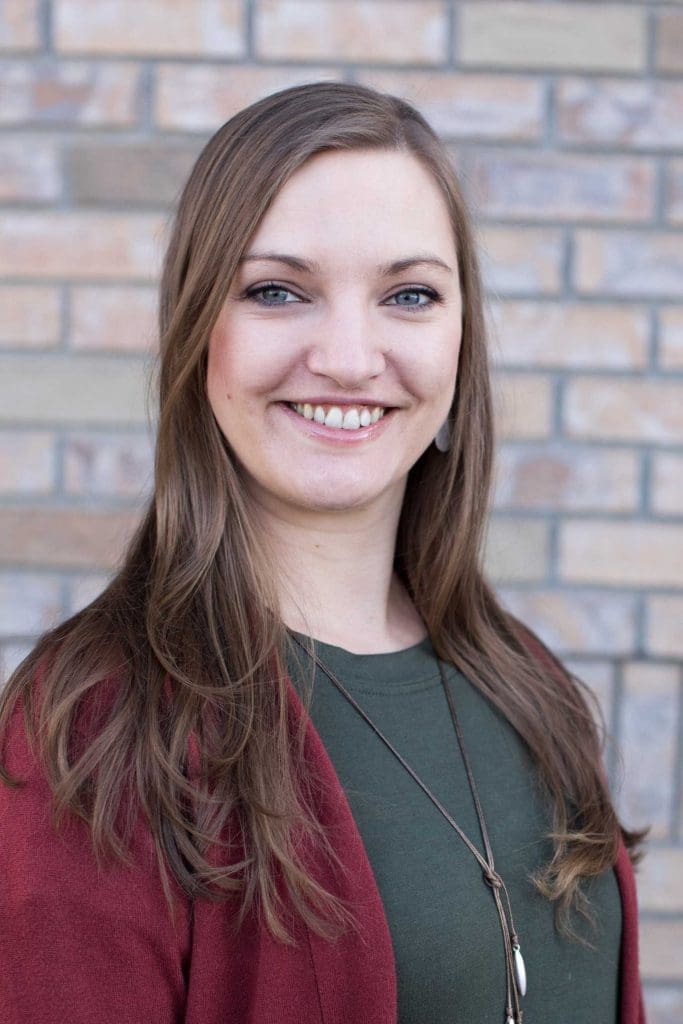 Mrs. Jessica Braught

Grammar School Instructor
We began homeschooling our children when my oldest was in the first grade. At the time we were a military family and we simply wanted to give our kids a well-rounded education while soaking up as much family time as possible. I've spent the last eight years partnering with other families, encouraging them and assisting them in their own homeschool journeys. My passion for helping families foster a love of learning led me to be a founder and the Operations Director of a non-profit homeschool co-op here in the Treasure Valley.
We were introduced to the Ambrose Bridge Program when my oldest was in 6th grade and immediately fell in love with all the amazing teachers and families! Bridge is the perfect blend of in classroom and at home learning. I'm excited to be joining the Ambrose staff and to be able to partner with families as they dive into all the wonderful things classical Christian education has to offer.
I moved to Idaho in 2016 with my husband Curtis, and our two children. Both are currently enrolled in Bridge. In our free time we love doing things as a family. In the colder months we enjoy board games, movies, and indoor activities. During the summer months you'll find us at the lake with our paddle boards soaking up the Idaho sunshine!
Church Affiliation: Deer Flat Church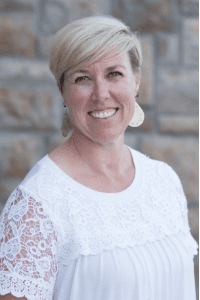 Mrs. Ann Kesl

Grammar School Instructor
M.S. in Speech and Language Pathology with an emphasis in Developmental Disabilities, University of Nevada Reno

In the past, I worked within the special education system of the public schools, home schooled my own children for 10 years, and taught within a University model run school. I am enjoying the classical Christian education at The Ambrose School with my family and am impressed daily by the staff and students. I value the opportunity to work in tandem with parents, empowering them to provide the best education for their children within the Ambrose Bridge Program. I consider it a real pleasure and true gift to build those relationships. It is my desire for children to walk out of my class not only knowing how deeply they are loved by Jesus but also to love learning.

My husband Jim and I have four children, three of whom are students at Ambrose. Being a military family, we have had the pleasure of living in many places. We came to Idaho five years ago and finally feel at home. It is our plan to remain here permanently. When I'm not shuttling children around, I enjoy CrossFitting, reading under a snuggly blanket, and trying new foods.

Church Affiliation: Eagle Christian Church
Mrs. Marie Beck

Grammar School Instructor
B.A., Sociology, Cedarville University; currently working through the Liberty University education graduate program.
I love to get to know people's stories and the experiences that have shaped them. I home educated my kids in the classical philosophy for nine years. My passion is to walk the journey of life and parenting with other moms, encouraging and empowering them.
I enjoy all things 'school' and education, especially elementary age kids, and feel privileged to be part of the Ambrose Bridge family.
For the past 22 years, my husband, Matt, and I have worked together in full-time church ministry, including church planting in the Pacific Northwest then, worship and family ministry in northern California. A year ago, we moved here to the Treasure Valley where my husband grew up. Together we have four amazing kids, and enjoy having people into our home for food and laughter, reading, hiking, and playing music.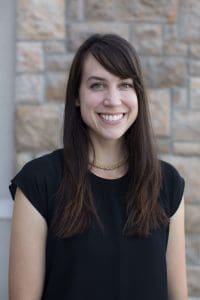 Mrs. Catherine Pierce

Grammar School Instructor
B.A., Communications, Regent University.
I have over six years of teaching experience as a Latin teacher at classical Christian schools. I value how classical Christian education fosters the faith, teaches reason, sparks the imagination, and develops a love for truth, beauty, and goodness.
I am originally from the Washington D.C. area and moved to Idaho with my husband. I have a passion for books, baking, biking, and am a proud mama of two adopted cats.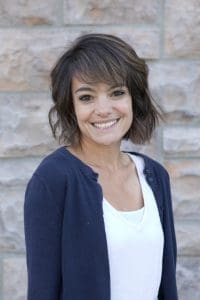 Mrs. Lauren Bailey

Grammar School Instructor
B.A. in English Education from Northwest Nazarene University
Over the past seven years, I have taught public speaking and various middle and high school English classes in the Treasure Valley. I love teaching for many reasons, the favorite being the relationships I get to build with my students.
I am excited to join the Ambrose family, teach at the Bridge Campus, and have the opportunity to share my love of God and as well as my love of learning with students. I cannot wait to experience the classical tradition first-hand.
I was born and raised in Alaska, but moved to Idaho with my husband, Kevin, in 2012 to escape the long, cold, dark winters. We have two young children, Elinor and Tobias, and a grumpy old Mini Aussie who fearlessly defends our house from anything and everything. Like most Idahoans, we enjoy all things outdoors, especially camping and trail running. I also love reading and coffee, preferably at the same time, and cooking for friends and family.
Church Affiliation: Valley Life Community Church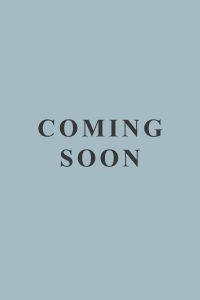 Coming Soon

Grammar School Instructor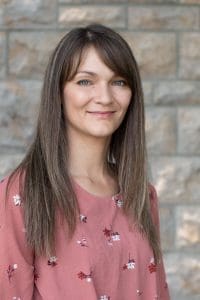 Mrs. Imelda Nedelcu

Grammar School Music
I am excited to join the Ambrose Bridge family this year teaching Music. My family and I recently moved to the Boise area from Portland, Oregon where I taught 7th-12th grade Music at a Classical Christian school. I have also worked as a vocal coach and beginning piano instructor. I hold a certificate in Music Theory and have 25 years of choral experience.

I began studying music at the age of seven, taking private music lessons including piano, voice, accordion, and violin. I developed a passion for music and singing which followed me into adulthood. I have enjoyed the privilege of many years in choral and orchestral music and leading various singing groups and ensembles.

My husband, Ovi, and I have five children, four of whom attend Ambrose Bridge and our oldest who is attending Northwest Nazarene University. I consider it a great blessing to use my passion for music and love for teaching in classical education.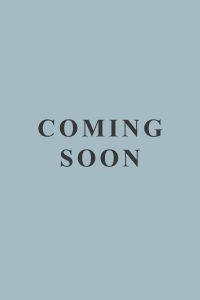 Coming Soon

Physical Education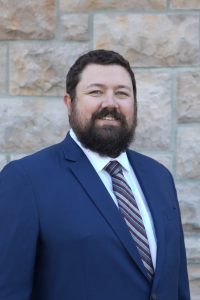 Mr. Josh Baker

Upper School Science
B.S., Civil Engineering, Boise State University; M.S., Civil Engineering, Boise State University; Professional Engineer (State of Idaho)
My wife and I were guided to Ambrose by our pastor when our first daughter was ready for kindergarten. The Holy Spirit then opened many doors for us to be able to jump into this beautiful community and we couldn't be happier.
Over the past few years, I have seen that the battle for our country lies in the education system. Ambrose and other Classical Christian Schools offer a truthful alternative to the path of other educational systems. Our foundation is built on the rock that is Christ, every other subject is held in submission to him.
I'm overjoyed to be given the opportunity to teach Physics and Chemistry at Bridge. I want to give a practical knowledge and useful skills to our students. I wish to show them that we are fearfully and wonderfully made; that science reveals the wonders of God's creation.

When I'm not teaching you can find me exploring Idaho with my wife Abby, daughters Aspen and Wren, and dog Duke. There are few things I enjoy more than a cold September morning hearing a bugling bull elk or a frozen January morning chasing chukar in the cliffs.
Church Affiliation: Good Shepherd Lutheran Church (LCMS)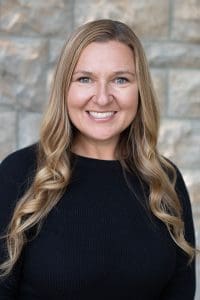 Mrs. Karli Stobie

Upper School Humanities
B.S., Business Management & Human Resources emphasis in Foreign Language from the University of Idaho. Studied Historical & Geographical Settings of the Bible at Jerusalem University College and held an internship at the International Foundation, Washington D.C.

I spent a decade in business development and marketing consulting before homeschooling my four girls in the classical Christian tradition. I have also tutored with Classical Conversations and taught history for several years at another classical school. All four of my girls are enrolled in the Bridge Program.

My greatest joy comes from helping people, big and little, see the wonder and glory of God and His purpose in all things. Whether it is integrating the gospel while teaching math or helping people see how God reveals himself throughout history and in the order and wonder of science, I have developed a passion for teaching and love watching as eyes light up with understanding.

In my free time, I enjoy writing and speaking, dreaming up business ideas with my husband, Joel, and adventuring with my girls. As a family we love to hike, camp, Crossfit, run Spartan races, read great literature and spend time around the table feeding peoples' bellies and souls.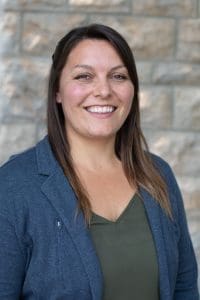 Mrs. Abby Baker

Upper School Science
B.S., Biology (Zoology emphasis), Boise State University.
During my final year at BSU, I interned at the Boise Zoo directly under two lead zookeepers and performed a field study with the Raptor Biology Department observing nesting pairs of American Kestrels.
I am devoted to pursuing truth with wonder and reverence. The almighty hands that have laid the foundations of the Earth also directed my path to the Ambrose Bridge Campus—first and foremost as a mom and homeschool parent and now as an educator. It is my deepest hope to come alongside my students as they delight in the natural world. For most of human history the scientific endeavor was not severed from the truth of God's word, through teaching in a Classical Christian setting I am excited to share the mysteries and miracles of God as they intertwine with the tangible and ordered world of Biology. Whether studying a single plant cell, to the complexity of genetics and the double helix or even the biologic processes that sustain an African Elephant—all of nature bears witness to the creative power and glory of the triune God—I will endeavor to equip my pupils with the ministerial use of our human reason as we allow God's word to stand in its magisterial role as the source of all truth and wisdom in the classroom and in all things.
Outside of school I enjoy spending time with my husband, two daughters, and yellow lab, pampering my flower and vegetable gardens, hiking in the foothills and jogging on the greenbelt, practicing archery, and my favorite pastime with my family is adventuring in the Pacific Northwest with our Jumping Jack trailer and getting lost in the woods for a while! I also enjoy spending time with family and church family to share tasty vittles and conversation—as often as they will allow!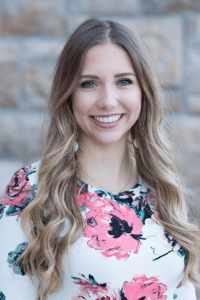 Mrs. Caitlyn Yates

Upper School Math
B.S. in Mathematics, Biola University and Torrey Honors Institute, 2017.
I joined Ambrose faculty in 2018 after teaching previously for one year at a classical Christian school in Texas. My childhood education consisted of a little bit of everything: private Christian school, public charter school, and homeschooling. My sophomore year in high school, my parents enrolled me at Ambrose. I quickly fell in love with classical education because I personally experienced how it changed me. It strengthened my faith, molded my loves, and grew my intellect. Although I pursued a degree in mathematics, my love for classical education prompted me to continue my classical education in college through the Torrey Honors Institute at Biola. I discovered my love for teaching in high school where I had the opportunity to be a TA. After teaching a full week of math lessons my junior year, I realized that not only did I enjoy teaching but I felt that God was calling me to share the education I had received with the next generation of students.
My passion is the integration of faith and mathematics. Throughout history, most great mathematicians were also theologians and philosophers. This is because they not only saw all knowledge as integrated and centered on Christ, but they saw a deep connection between the subjects— a connection we have greatly lost in modernity. I believe that classical education can be extended beyond humanities to the math classroom as well. Just as we ask big questions of Great Books, we can also ask questions of mathematics and discover truths about creation and the Creator. I believe that a mastery of mathematics can be achieved by anyone. I strive to teach students how to think critically and problem solve rather than memorize procedures they likely do not understand. I hope to expose students to the beauty and creativity in mathematics and pass on a love for the subject and for its Creator.
I met my husband Brandon at Biola University (in math class!) and we were married in 2017. I was born and raised in Boise and am grateful to be back in the Treasure Valley. When I'm not teaching, you'll find me paddle boarding with Brandon, trying new recipes and restaurants, traveling, or working on projects around our house.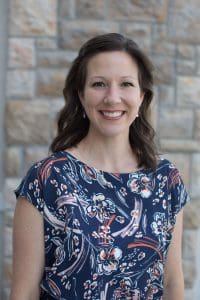 Mrs. Rachel Smith

Upper School Math
B.S, Mathematics, University of Texas.
I was born and raised in Texas, and graduated from the University of Texas in 2005. I then began my teaching career at a classical Christian school in Austin, where my eyes were first opened to the wonders of classical education. In 2009, I had my first child and began to homeschool in the classical tradition, always in pursuit of the true, the good and the beautiful in my home. I have continued my private study of mathematics and classical education ever since.
I moved to Idaho with my husband, Levi, and our three children in 2016, where they currently attend the Bridge Program and take advantage of all the outdoor life that Idaho has to offer.
I am currently pursuing a Masters of Science in Mathematics at Indiana State University.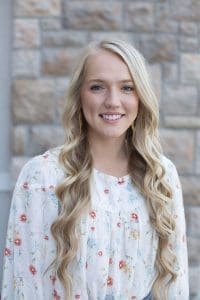 Mrs. Mikaela Shurtz

Instructor
B.A. in Secondary English Education, Boise State University
I was homeschooled in the (mostly) classical tradition from kindergarten through high school, and am passionate about both ancient literature and history and the importance of their inclusion in modern education.
After spending a year interning and student teaching at a local public middle school, I decided to pursue a teaching position at a school whose values align more tightly with my own, and the Lord graciously opened a door for me at
Ambrose Bridge.
I aspire to continually learn alongside my students, to collaborate effectively with others for the benefit of my students, and to create a classroom environment that celebrates learning and excellence.
My husband, Briton, is active duty in the US Air Force. In our free time, you'll find us hiking, rock climbing, going for long walks, and spending time with her family and friends.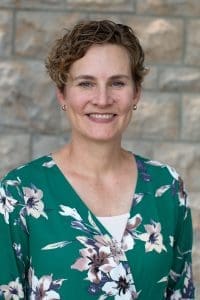 Mrs. Erica Zamorano

Upper School Composition
B.A. English from California State University Fullerton; Teaching Credential from California State University Dominguez Hills; M.A. Leadership and Spiritual Formation in progress from Northwest Nazarene University.
I feel privileged to be joining the Ambrose Bridge community this fall. I have discovered a hidden mecca of people who get oddly excited about some of the same things that I do: books, learning, and God. I was first introduced to Classical education when embarking on my own home education journey. My passion was quickly lit, and I was deeply inspired to provide this form of education for two children. With a desire for more community, I had the opportunity to create and lead a Classical homeschool enrichment program for grammar students for several years. I get quite enthusiastic explaining this model of education to others. The richness of integration, depth, and spirituality simply exhilarates me.
Besides learning, many other things bring me great joy. I delight in long uninterrupted reading sessions, being outside near water or trees, a stroll with my dog, or cultivating a garden. I do enjoy people too. A deep conversation or a hearty laugh bring me immense pleasure.
Abundant change is looming in our household. As our son will start college this fall, our daughter is a new Bridge student, and I will be joining the Bridge Upper School staff. I suppose even our Bernadoodle, Bruce, will also be adapting to the household changes. My dear husband rounds out our family, and fortunately at least one member is in a status quo position during this new exciting chapter of our family's life.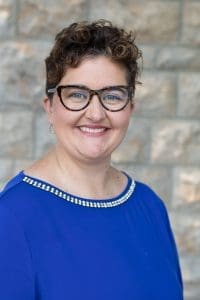 Mrs. Kate Stucker

Upper School Instructor
B.S. in Family Consumer Science from University of Idaho, 2002; M.S. in Educational Technology from Boise State University, 2005
For a decade I taught Family Consumer Science, Life Skills, and Business Technology classes at the middle school level in Meridian. For a few of those years I also worked as an Educational Technology Specialist and taught professional development courses to fellow educators at the district level as well as online for Idaho State University.
The Ambrose School has been a blessing beyond what I could have imagined for my son and our family over the last three years. Being a part of the Ambrose community I have developed an appreciation for Classical Christian Education and the foundation of truth it sets in the hearts and minds of students. I look forward to stepping back into the classroom, as the 5-Day and Bridge program Graphic Design instructor, to come alongside students and encourage them as they develop publishing skills, creativity, and take ownership over the publication of the yearbook.
I am a native Idahoan and enjoy multigenerational family time and all that comes with living with and raising our kids around our extended family. I thrive in time I can spend being creative whether it is gardening, cooking, baking, knitting, sewing, painting, or woodworking.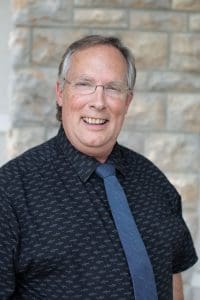 Mr. Rick Strader

Upper School Drama
I started on the stage at the age of seven playing Pooh Bear in Winnie the Pooh in a children's theatre production. From there I performed on stage at the Springer Opera House in Columbus, GA in over 45 musical productions (mostly as a chorus member and small roles). At 16 I went to audition for summer stock in NY on a dare and found myself being contracted for the next seven years and into my college years as a professional actor. I went on to travel across the US in national touring productions. I have performed as Snoopy, King Arthur, Mordred, Artful Dodger, Oliver, Dauntless, Peter Pan, MC (Cabaret), Puck, Hamlet, Joseph, John the Baptist, Job, Tom Sawyer and 10 characters in a show called Greater Tuna to name a few.
I have been a director of over 120 plays and musicals over the years, as well as in roles as production mgr., stage mgr., tech. director, set designer and lighting and sound design. I have been in front of and behind the TV and Movie camera as well. Locally I have worked with Idaho Shakespeare, Opera Idaho and Ballet Idaho along with directing productions for over 15 years at Northwest Nazarene University.
My media and film experience has spanned the years with parts in the acclaimed TV series North & South along with other performances for the likes of PBS and local advertisements in various cities. I have been on the production side or on screen in films shot in Columbus, GA (Green Berets), Fort Worth, TX (Logan's Run), and Montgomery, AL (Norma Rae).
I met my wife Melissa when I was stage manager for Ballet Idaho. We have been married for 23 years and have a son Nickolas attending the University of Idaho.
Church Affiliation: Heritage Bible Church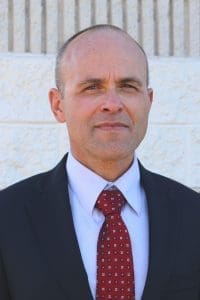 Mr. Joe Carson

9th-10th Greek & 7th-8th Bible Survey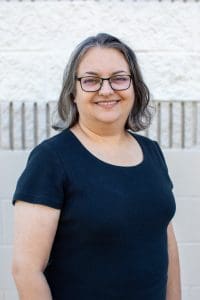 Mrs. Ellen Baumann

Registrar
B.A., Anthropology, The University of Texas at Austin; JD, Southern Methodist University (Dedman) School of Law, Dallas, TX
My husband, David, and our family moved here from Texas in 2009, and our four boys have all attended The Ambrose School. The older boys previously attended a classical Christian school in the Dallas area; having a school like Ambrose near Boise was one of the factors which influenced us to relocate here. We love living in the Treasure Valley, especially the mild winters, the cool[er] summers, and the beautiful surroundings.
I have served as Librarian and Testing Coordinator for over nine years, and I recently joined the Bridge Program as Registrar. My husband and I teach Chess and run a local non-profit chess organization. 
My passion is to connect students, parents, and staff with resources and information; to instill a love for books and reading; and to teach life-long research and library skills.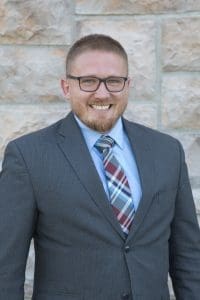 Mr. Jared Campbell

Latin and Greek
B.S., Human Resource Management, University of Maryland Global Campus, 2018
Teaching and helping children has always been a part of my life. Currently, my wife and I have five children that we love nurturing and edifying so that they can be effective adults. My goal at Ambrose is to not only aid children in understanding how things work but also how everything points back to God. Education is and always will be important, but using that education and the building blocks given to you through academia can help us be effective tools for God's glory.
I have been deeply involved in linguistics and language learning in general for the past 12 years. I served in the United States Army as an Arabic cryptologic linguist where I was used in an intelligence capacity. During that time I studied and practiced many other languages so that I could both be effective at my job as well as communicate with individuals that without an understanding of their language, I could not. I hope to share my love for languages and connecting with people of other cultures with the children in my class.
My wife Emely and I have lived in the Treasure Valley for three years, and have lived in Germany, Texas, Maryland, and California. Our kids range in age from 1-11 and each has unique and God given talents that give us daily joy for the blessings God made them to be.
Church affiliation: Compass Bible Church Treasure Valley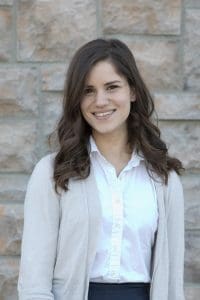 Mrs. Grace Olmstead

Upper School Humanities
Master of Studies in English and American Studies, Oxford University; B.A. in Journalism, Patrick Henry College.
Throughout my life, I have benefited from instruction received though classical Christian educational institutions. It is my privilege to now be a part of the Ambrose School's vision in shaping students' loves and thus drawing their hearts to Christ. The Ambrose School recognizes the formative power of introducing students to great thinkers and great texts and thus encouraging the formation of their moral imaginations. I loved discussing great novels, beautiful poems, and powerful works of philosophy—and hope that in these discussions, my students and I can more fully explore what it means "to glorify God, and to enjoy Him forever."
I grew up in Fruitland, Idaho. I moved to Northern Virginia for college in 2009, and there met my husband. We have lived in Virginia for over a decade. Last year, we moved to Oxford so that I could complete my graduate students in English and American Studies. I've greatly enjoyed learning more about literature and place, considering questions surrounding phenomenological perception and the poetic imagination.
My husband and I have three children: ages six, four, and eighteen months. We love camping, hiking, playing with our dog Hobbes, discovering new board games, and reading books aloud. We are delighted and honored to be a part of the Ambrose Bridge Campus community.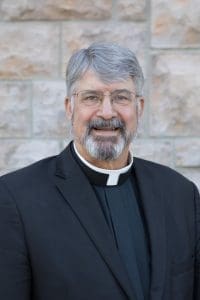 Mr. Kris Rudell

Summa Theologica, Culture & College Life
Certificate in History and Archeology, American University Jerusalem; BA in Political Science, University of California, Santa Barbara; MA in Biblical Studies at Discovery Center of Palo Alto; MA in Anglican Theology, Fresno Pacific Biblical Seminary. Ordained into the Priesthood in the Anglican Church of North America.
Prior to my retirement in 2021 it was my incredible privilege to serve in full time ministry for forty-five years. My passion is exploring and teaching fellow Christians the wonderful riches we have in Christ and who we now are in Him. He died for our justification, rose again for our sanctification, and is coming again for our glorification. He is the Source and Center of life and all true knowledge. His love is the foundation and the basis for hope and joy. Teaching at Ambrose gives me an opportunity to prepare students for life by helping them discover for themselves His love and learn how to see themselves as they truly are in Christ. What a privilege for me.
My wife of 44 years, Becky, and I moved to Idaho in 1979, where we were raised by our two amazing daughters. Other than a brief time in my parents' final years we have enjoyed living here and getting to know the great people of this state.
Church Affiliation: Holy Trinity Anglican Church
Classically Connecting Home and School
Click any link below to view staff