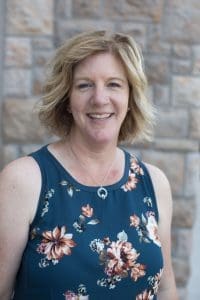 Mrs. Amy Kusin

Kindergarten Teacher
I studied Elementary Education at Boise State University, and have over ten years experience working with young children.

Ambrose is a wonderful school that teaches students a love of learning, a Godly world perspective and moral character. It is the place that my husband and I have chosen for our three children and I count it a privilege to teach here. It is a blessing to invest into the lives of these young students and see them grow in their abilities. It is my hope that the students will gain the foundation needed to become life time learners and believers in Christ.

I feel it is important to have a love for learning if you are going to teach. I seek to grow in my understanding of classical Christian education and, more importantly, in my Christian faith. I am married to a wonderful godly man and have three gifted children. I feel blessed to be surrounded by God's creation and take advantage of activities like hiking, biking and camping. I also love being creative through painting, refinishing furniture, and repurposing items.

Church Affiliation: Vineyard Christian Fellowship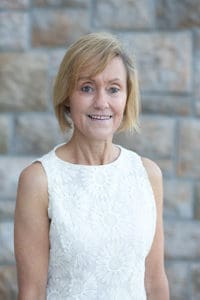 Mrs. Julie Moy

Half-Day Kindergarten Teacher
B.S. Elementary Education and B.S. Special Education, University of Idaho; Behavior/Learning Disorders Consulting Teacher Certification, University of Oregon; Teacher Mentor Certification, Processing and Cognitive Enhancement License, Northwest Nazarene University.

I have taught in public and Christian schools for more than 25 years. I choose to teach at a Classical Christian School because I love that every academic subject, activity and character trait we foster is based upon the truth – God's truth. I love seeing students reach their God-given potential.

Teaching is a humbling calling where God continually reminds me how important and life-changing our influence as educators can be. To teach in a community of believers with a common vision for the families and children we serve is a blessing.

My husband and I have four children and two grandchildren.

Church Affiliation: Faith Community Bible Church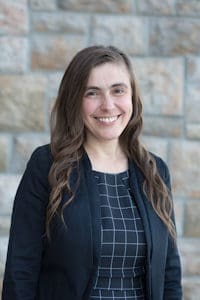 Mrs. Oksana Fedorchuk

Kindergarten Teacher
I have been in children's ministry for nearly 20 years. I love working with young children and helping them discover their God given talents and abilities. I choose to teach at the Classical Christian school because every subject here encourages students to honor the Lord and to love His standards.

My husband Paul and I have 4 children, 3 of which attend The Ambrose School.

Church Affiliation: Meridian Assembly of God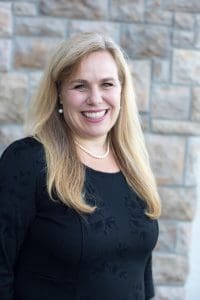 Mrs. Kari King

1st Grade Teacher
B.A. in History, University of California, Santa Barbara Multiple Subject Teaching Credential, California State University, Northridge at Channel Islands

I taught kindergarten and first grade in the Pleasant Valley School District, Camarillo, CA before moving to Idaho. I began substitute teaching at The Ambrose School in 2015 and I taught full day kindergarten as a long term substitute teacher for three quarters of the 2016-2017 school year.

I have loved working and volunteering with young students throughout my life. Teaching brings me great joy and I feel blessed and honored to be able to serve the families of The Ambrose School. Our three children have attended Ambrose since kindergarten. As we have watched them grow and mature, we have become increasingly convinced of the mission of Classical Christian Education. It is my desire to help guide students as they develop their love of God and a love of learning. I believe that young children thrive in a classroom that is warm and loving, yet consistent, with established routines that build responsibility and independence. I consider it a great privilege to assist students in becoming strong readers, discovering the excitement and adventure that can be found in wonderful literature. I love to learn and share the wonder and beauty of God's world through history, science and math!

My husband, Toby, and I were married in 1998. We moved to Idaho in 2005 and love living in the Treasure Valley. Our children were born in Boise in 2006, 2008 and 2010. In my leisure time, I enjoy writing, knitting, cooking and especially reading! Our family loves camping, hiking and traveling to visit loved ones.

Church Affiliation: Faith Community Bible Church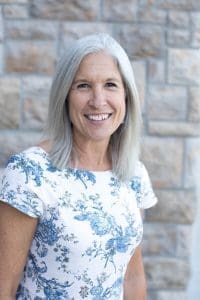 Mrs. Terryl Liimakka

2nd Grade Teacher
B.S., Education, University of Idaho, 1988. I taught at Logos School for one year, Seltice Elementary in the Post Falls School District for four years, and homeschooled for five years. I have been teaching at The Ambrose School since 2003.

I chose to teach at a classical Christian school for our children's sake, as well as for the enjoyment of being able to actually TEACH and speak freely of the Lord. First and most importantly, I am grateful to be able to share the Lord and His Word with my students every day. Secondly, I appreciate the classical model as it fits with the frame of the child. We are raising up individuals made in the image of God–not robots. I love teaching and I love the children I teach! We can openly show our love for the Lord, our love for His Word, our love for learning and our love for one another! What an amazing gift to be able to do what I love every day!

What I want my students to learn in my classroom is that Jesus is our Lord and Savior! Without Him, life means nothing. As believers, we are privileged to be His children! There is nothing too big or too small for Him! He cares about it all. He didn't make a "black and white world". He made so much for us to enjoy and we should dwell in thankfulness to Him. We are to be in constant communion with Him through prayer, worship and the reading of His Word. We are to love God and love people. We must listen to Him more. We must trust Him more. It is all for His glory and our good.

My husband and I have been married for 30 years. We have four children and two additional children by marriage to our two oldest. All of our children graduated from The Ambrose School. Our oldest daughter and her husband just had our first grandchild this past spring up north. Our oldest son just moved back to the Boise area with his wife to attend the new medical school–ICOM. Our youngest son is at U of I in the Army ROTC program for his final year. Our youngest daughter lives in Boise and has a photography business and nannies. The education here was outstanding for our children. We are so thankful they had the opportunity to be educated and discipled by such a wonderful staff of teachers.

Church Affiliation: Calvary Chapel, Boise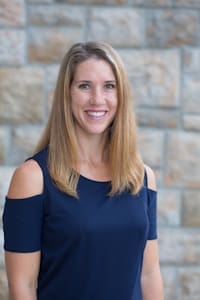 Mrs. Jamie Langin

2nd Grade Teacher
B.S., Nutritional Science, 1999, Seattle Pacific University.

I have taught using the classical Christian method in some capacity for the past 15 years. I fell in love with The Ambrose School when we moved to Idaho from Kentucky in 2015 and began subbing everything from kindergarten to 12th grade. I have taught kindergarten at the Ambrose School Bridge Program for the past two years. I am so excited to be teaching 2nd grade this year! I believe classical Christian education challenges and prepares students mentally and spiritually. Every subject is rooted in the Word of God. I l consider it a privilege to come alongside parents in teaching/training their children. It is my desire that my students enjoy learning and to learn to love Christ more every year.

I have been married to my husband, Raoul, for 21 years and we have four children – a daughter who graduated from Ambrose in 2018, a daughter who is a senior, a son who is a sophomore, and a son in 6th grade – all at Ambrose. If you see me running around the field after school hours, it is because I am coaching the High School Cross Country team this fall – GO ARCHERS! In my free time I enjoy running, hiking, and biking all around God's beautiful creation.

Church Affiliation: Calvary Chapel Boise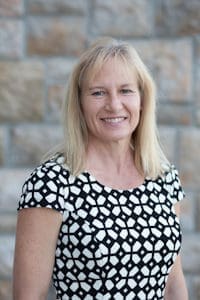 Mrs. Debbie Shattuck

3rd Grade Teacher
B.S. in Criminal Justice, minor in Psychology from Marshall University in 1986; J.D. from West Virginia University College of Law in 1989. I began at The Ambrose School in 2007 as a teacher's aide in the all-day kindergarten and first grade. I continued as an aide and as a substitute teacher until I began teaching first grade full time in January of 2011. I chose to change career paths into teaching because I saw the benefit of classical Christian education first hand for my son. I also deeply believed in the mission of The Ambrose School. I strive to provide a safe, consistent and loving learning environment where I can help each child, given their individual strengths and learning styles, not only to enjoy learning but also to grow in their love for the Lord. I have been married to my husband, Dewy, for 26 years. Our son, who graduated in 2019, attended The Ambrose School since kindergarten. We have lived in Boise for almost 20 years, and I enjoy the outdoor activities such as trail running and camping as well as doing Olympic lifting and Crossfit. Church Affiliation: Eagle United Methodist Church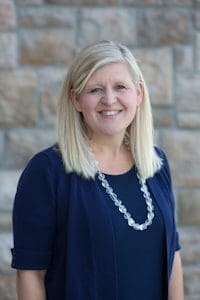 Mrs. Janine Warmouth

3rd Grade Teacher
B.S. University of Tennessee, Knoxville; M.Ed. in Special Education, University of Tennessee, Chattanooga My first introduction to classical Christian education came in 1999 as my husband and I were investigating education options for our children. We found a wonderful school in our hometown. My immediate reaction was, "I wish I would have gotten this kind of education." That same year I attended my first ACCS conference and also started teaching kindergarten at the same school. For the next 12 years I taught kindergarten, and then moved to 2nd grade for two years. During three of those years I also taught grammar school P.E. My love and conviction for classical Christian education has only deepened over these years and I am so pleased to be counted among those making a difference at The Ambrose School. My previous work experience also includes 10 years of teaching elementary school at a residential treatment program for emotionally disturbed children. We are thankful to have a son in the Upper School at Ambrose and a daughter continuing her classical Christian education at New Saint Andrews College in Moscow. Church Affiliation: The King's Congregation, Meridian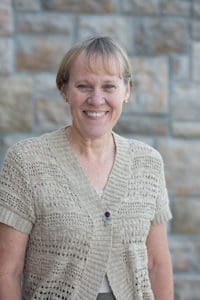 Mrs. Bessie Davis

4th Grade Teacher
B.A., Idaho State University. I started working at The Ambrose School in 1996. I love teaching at a classical Christian school because there is an order and purpose to everything we teach. It is a blessing to be able to teach at a school where prayer and the Bible are taught and practiced. I believe, as an educator, that it is important to know one's students in order to teach in the best possible way. It is also important to know how to have fun while helping your students learn how to be the best that they can be, not only academically, but in all of life. My husband Loyd and I have been married for 39 years. Our daughter Monique and her husband Shaun have a son named Carsen who is now 10 years old and a little girl named Ally who is 6. Our son Loyd is now employed at The Ambrose School as head of maintenance. Loyd is married to Larissa Davis who teaches K-2 music here at The Ambrose School. My husband Loyd and I enjoy spending time with our family, where we especially love spoiling our grandkids, and traveling when we get the chance. Church Affiliation: Grace Bible Church, Meridian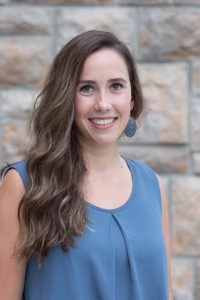 Mrs. Maia Gilpin

4th Grade Teacher
B.S. History and a minor in English Literature; University of Idaho, special study courses at New Saint Andrews College and Corban University.

My interest in classical Christian education began largely because it was the only schooling I was accustomed to, besides two years of homeschooling. In high school, I was challenged to work harder than I ever thought possible. This was not mindless work, but rigorous challenges I hated because I actually had to think everyday! At first I was frustrated, but I grew to LOVE doing hard things, such as reading philosophy, theology, and academic articles. I found that my classical Christian education came to fruition in college, where I had the opportunity to re-read and re-discover how the ideas and truths I had been taught actually influenced the way I thought and lived.

I believe that classical Christian education is vitally important for children to deeply discern and know Truth. I also believe this form of education allows the imagination of a child to flourish. There are certainly skills learned from written work, but, why not also act, draw, and discuss? Why not envision an idea in your mind, and then make it come to life? I think the true beauty of this education is found when children are treated as whole beings, that their soul, mind, and body are equally important, and that every aspect of their life has purpose, because it is a part of God's story. I believe schools like Ambrose teach students to truly live and be human. I'm grateful for the many people at Ambrose who have poured into me, and I hope to pass their wisdom onto all the students I encounter.

I grew up in Boise, Idaho. After spending a year teaching at Whitefish Christian Academy in Montana, I decided to journey back to the Treasure Valley. When I am not at school, I enjoy running, hiking, rollerblading, and having great discussions about ideas.

Church Affiliation: Table Rock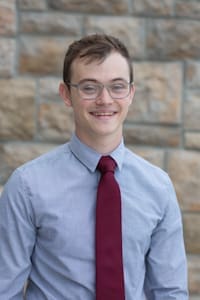 Mr. Jeffrey Whittaker

5th Grade Teacher
I attended The Ambrose School from Kindergarten to 12th Grade, and graduated spring 2014. After this I spent a few years in various studies, including Pastoral and Christian Education classes at Boise Bible College, and online Literature and Creative Writing classes. In 2017, I was asked to teach Theater and Creative Writing at The Ambrose School, and transitioned to teaching fifth grade the fall of 2019.

The opportunity to attend Ambrose has been a gift and a blessing… let alone teach here! Ambrose created in me a love of learning, which is a worship of God, and a desire to share this love with other kids. Discerning and communicating Truth is crucial in our many-voiced, cacophonous world. Helping impart the foundation of these skills to the students in the grammar school is a privilege and an honor.

When my wife and I aren't occupied with our daughter's adorableness, we love reading books, watching movies, and enjoying downtown Boise. Coffee is a must!

Church Affiliation: Calvary Chapel Boise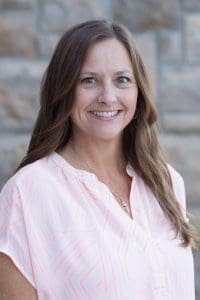 Mrs. Michelle Cherry

5th Grade Teacher
B.B.A., Marketing, Boise State University 1991; B.A., Elementary Education, Boise State University 1999

Although my professional career started in the corporate world, I soon discovered that my true passion was teaching children. I then decided to pursue a degree in Elementary Education to realize that dream. Throughout my educational career, I have been blessed to teach first through fourth grades as well as several other educational roles in the Boise School District.

After staying home to raise children and homeschooling my daughter in 2015, my husband Darrel and I began researching Christian schools in the area. Once we visited Ambrose, we knew it was a perfect fit for our family. We loved the Classical Christian curriculum and were amazed at the school, staff, and community.

In 2016, I started teaching at The Ambrose School as a substitute, and then was hired as the Jr. High Drama teacher. In 2017, I was hired full time to teach 5th grade. I feel so blessed to be part of the children's lives as they grow and mature through immersion into rich literature, introduction to the Great Ideas, and participation in Shakespearean theater.

I feel a classroom should be filled with love, laughter, and a respect for one another. I believe there is an innate drive in all of us to explore and learn. My job as a teacher is to guide that passion for knowledge in a Christ centered, positive, and productive manner. I love teaching and feel so thankful to be able to teach at a school where I can pray with my students and share God's Word on a daily basis.

As a family, we love to travel, play sports, and enjoy the outdoors. My daughter Audrey keeps us quite busy outside of school with all her extracurricular activities such as ballet and basketball.

Church Affiliation: Eagle Christian Church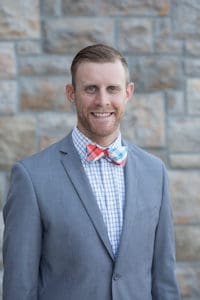 Mr. Brian Tromburg

6th Grade Teacher
B.A., Biblical and Theological Studies, Biola University, 2012. I have been at The Ambrose School since 2014, teaching Greek I & II in the Upper School, 4th grade, and 6th grade.

I chose to teach at The Ambrose School because here, Christ can be rightly exalted as the preeminent One over all creation as students learn about everything from literature to the sciences to languages. Until I had been introduced to Ambrose, I wasn't aware of K-12 classical Christian education. But as I have seen it in action, I am astounded by how God uses it to grow a student in character, discipleship, wisdom, and mastery of skills and knowledge. I love seeing students grow–whether in character, discipleship, wisdom, or knowledge– this growth is God's redemption in progress, what a blessing!

My hope is that my students learn the knowledge and skills taught in 6th grade, but more importantly, I hope through the subjects, the rigor, and the homework, my students learn to love Christ more and more. I hope they grow in understanding of our Creator and this world He has made. I hope they learn to love the things God loves.

I am married to Natalie. We met at Biola University in California. I am a Boise native. In my spare time, I like to ride my bike, run, camp, and whitewater raft. I love simply hanging out with my wife, and my family.

Church Affiliation: Faith Community Bible Church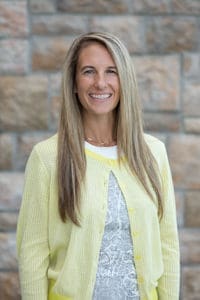 Ms. Hilary Dotters

6th Grade Teacher
Master of Studies from the University of Oxford, M.A. in Jewish Studies from the Graduate Theological Union, B.A. in Philosophy from Biola University.

I have chosen to work at The Ambrose School because of its vision to see students become whole persons, and because of its emphasis on sound thinking, rightly ordered loves and the humanities. Christian classical education appeals to me because of its aim to teach students to think critically about their world and to become self-reflective, understanding people.

I love the magic that comes from sharing great ideas and stories with my students. There is perhaps nothing better than reading a good story together, and then watching their delight, or grief, or amazement over tales of courage and self-sacrifice. I love teaching them to enjoy well-crafted words, the names of great men and women, and the movements of history. For in all of this I want them to recognize good, true, and beautiful things; and, in the recognizing and remembering of these things, I hope each student will be moved to conform their life to them also.

I desire that my students know the goodness, love, and faithfulness of God, which comes from engaging history and joining the Great Conversation. Within this desire, I hope to enlarge the world of my students and increase their understanding of themselves in the story of the world and its Creator, to train their conversation and discussion skills, and to expand their vocabulary and use of language. I believe the words of Scripture, with the stories from history and literature, to be some of the most powerful ways to transform and cultivate our loves, and in essence, to make us fully human.

Having studied Latin, Greek, Hebrew and Arabic, I am passionate about words, language, and persuasion, especially in their uses for the defense of the Gospel and the bolstering of the Church.

When I am not reading and writing, I love humorous and deep conversations, being outdoors with friends, playing games with my family, and running with my Weimaraner in the foothills.

Church Affiliation: Holy Trinity Anglican Church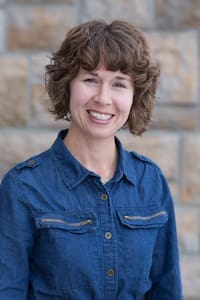 Mrs. LeAnn Schiebout
5th and 6th Grade Art
Upper School Art
B.A., English, ASU West; ESL Tutor, Glendale Community College; Substitute Teacher, Ambrose, 2014-2015; 4 years of Art in high school;sel f-taught artist.

We discovered Ambrose through Bill Stutzman when we were looking to enroll our oldest child in kindergarten. We realized that classical education wove Christ into the lives and conversations of its students in a organic, loving way. We have been impressed by how well the classical model dovetails with the development of children and engages the whole person: Heart, soul, mind and strength. I am heartened by what our children are memorizing and able to apply to their walk with the LORD.

I love knowing that each time I meet with my students I can share my love for God and the joy He has given us, enabling us to reflect His glory through Art.

I pray that my students learn to love God better through studying the gift of beauty. He is the Master Artist. I desire that they learn a deeper gratitude to the God who made us and gave us a world full of so much beauty. I want to help them slow down and appreciate the detail that He designed for His glory and our pleasure.

I am a wife to my best friend Mark Schiebout, mother of 3 children whom I love fiercely, friend, artist, and servant to the King.

Church Affiliation: United Reformed Church, Nampa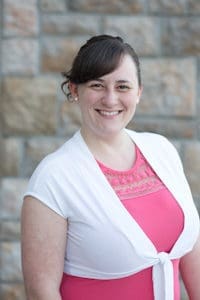 Mrs. Larissa Davis

K-2nd Grade Music
B.A. Music, College of Idaho. I began teaching grammar school music at The Ambrose School in 2013. I have also taught violin for over ten years.

The school's amazing Mr. Davis and I have been married since 2015. We love working in a community that strives to put Christ first and to share the truth of the Gospel in every area.

I absolutely love to teach music in this classical Christian environment. Truth, goodness, and beauty are certainly showcased in our music program at Ambrose as we teach students to understand the music as a language and appreciate music as an art form. From kindergarten upwards, we introduce our children to time-honored music written by the great composers, along with music of our cultural and spiritual heritage.

Church Affiliation: Grace Bible Church, Meridian
Mrs. Julia Kapsoff

3rd, 5th and 6th Music, Cantavi
M.M., Music Education, Boston University; BMUS, Voice Performance, University of British Columbia

I began teaching music at The Ambrose School in 2013 but my musical journey began at age three through violin lessons. Over the past 20 years, I have taught violin, voice, and piano privately, and have been involved with church music in various capacities. Before joining The Ambrose School faculty, I developed curriculum and taught Music Education, Physical Education and Computer Technology in a Christian school setting. Since arriving at Ambrose, I have immensely enjoyed the wide and varied role of teaching in both the grammar and high schools.

I value education that encourages one's best effort, that demonstrates how to think critically and debate, which embraces challenge, which pursues possibilities that lie beyond what is readily apparent, and that searches for God's fingerprint in all places. Although I am still discovering how deeply music fits within the classical Christian view, I believe that a classical Christian education provides the best framework to pursue life-long learning goals as well as spiritual growth and stability in a secular environment.

I moved to Idaho in 2007 with my husband, Dan, and two children, Sasha and Devon. Both attend The Ambrose School. We love to travel, and I enjoy sports, especially hockey.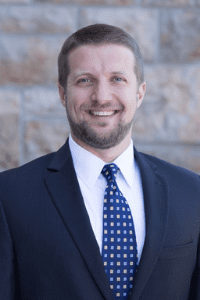 Dr. Nathanael Filippelli

4th - 6th Music
D.M.A. in Piano Performance and Pedagogy, the University of Iowa; M.M. in Piano Performance, Missouri State University; B.M. in Music Performance, Evangel University; piano studies with Ksenia Nosikova, Edmund Battersby, Peter Collins, and Linda Ligate; choral conducting with Timothy Stalter; violin study with Larry Dissmore; composition and music theory with John Akins, Michael Eckert, and Matthew Arndt; musicology with Christine Getz and Marian Wilson Kimber.

I am excited to be joining the Ambrose family this fall, moving to Meridian from Williamsburg, Iowa. With its emphasis on character and virtue, classical education represents the future of our country amidst looming ignorance—a reformation in its own right that I am honored to participate in.

I began studying music when I was four-and-a-half years old. As a teacher I am most satisfied when great music comes alive to students, and they discover their God-given potential to create the beautiful.

My wife Ashley and I have one child, Jonathan Nehemiah, who just turned one. We look forward to getting to know the Ambrose community, and enjoying the beautiful outdoors of Idaho.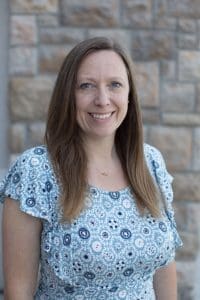 Mrs. Judith Braun-Davis

Recess Coordinator
LL.M. Law, New York University, New York, LL.B. Law Hons. (Dunelm), Durham University, U.K., admitted to practice law in New York State (retired). I began working at The Ambrose School in 2015 shepherding the hearts of children during recess. It is my joy to play a part in building God's Kingdom in a community of like-minded believers. I especially love to showcase the beauty of God's creation through the seasons, share the truth of His Word and exhort the children to love Him and each other, as we all grow in the grace and knowledge of our Lord Jesus Christ together. Before joining the staff, I was gratefully able to be a stay-at-home mother for almost nine years, volunteering at the school in the early years of my children's education. Prior to that I worked as an attorney and compliance specialist in New York City, New York. My formative years were spent in Europe in the Netherlands and the United Kingdom. My husband and I moved to Idaho with our two children in 2009. Both our children have been enrolled at The Ambrose School since Kindergarten. As a family we make the most of all Idaho has to offer from camping, white-water rafting to snow sports. When I am not at school I am busy at home taking care of my family and trying to get to the bottom of the leaning tower of books on my bedside table. Church Affiliation: True Hope Church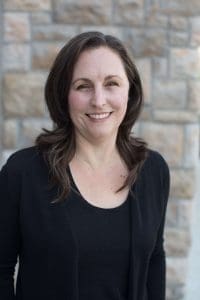 Mrs. Kate Stillman

Logistics Coordinator
B.S. in Environmental Studies. I have been in Children's Ministry for 15 years and have been a swim instructor for over 20 years, specializing in the young and special needs.

I chose to leave my career in Environmental Regulatory Compliance so that our family could move to Boise and attend the Ambrose School in 2010. I have been married to my husband, Mark, for 17 years, and we have two children at the Ambrose School. We chose a classical Christian school for our family to grow in the love and knowledge of their Lord and Savior. 

Church Affiliation: All Saints Presbyterian Church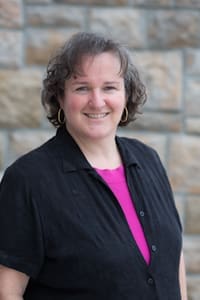 Mrs. Kathy Shaner

Elementary Art
B.A., Liberal Studies, CSUChico, 1987. Continuing education, including training in Classical methodology. I have taught in California public schools, Dept. of Defense schools in Europe, and private Christian schools since 1989; I started at the Ambrose School in 2007 and can honestly say this is the most dynamic, exciting place I've ever worked!

My introduction to Classical Christian education came through family whose daughter attended Ambrose; I saw immediately that this model of education reaches deep inside students, nurturing and stimulating much more than just their minds. Our students attain astounding levels of spiritual, intellectual, social, and physical growth through their interaction with centuries of great ideas. They learn to think honestly and with great skill and confidence, and they are uniquely prepared to make an impact on the people around them for the cause of Christ.

I am honored to be part of the work that God is doing at Ambrose.

My husband and I moved to Boise in 2006, and we love our beautiful surroundings— the four seasons, the abundant sunshine, the variety of outdoor activities available, the friendly people, and so much more. We can't think of a better place to be!
Click any link below to view staff