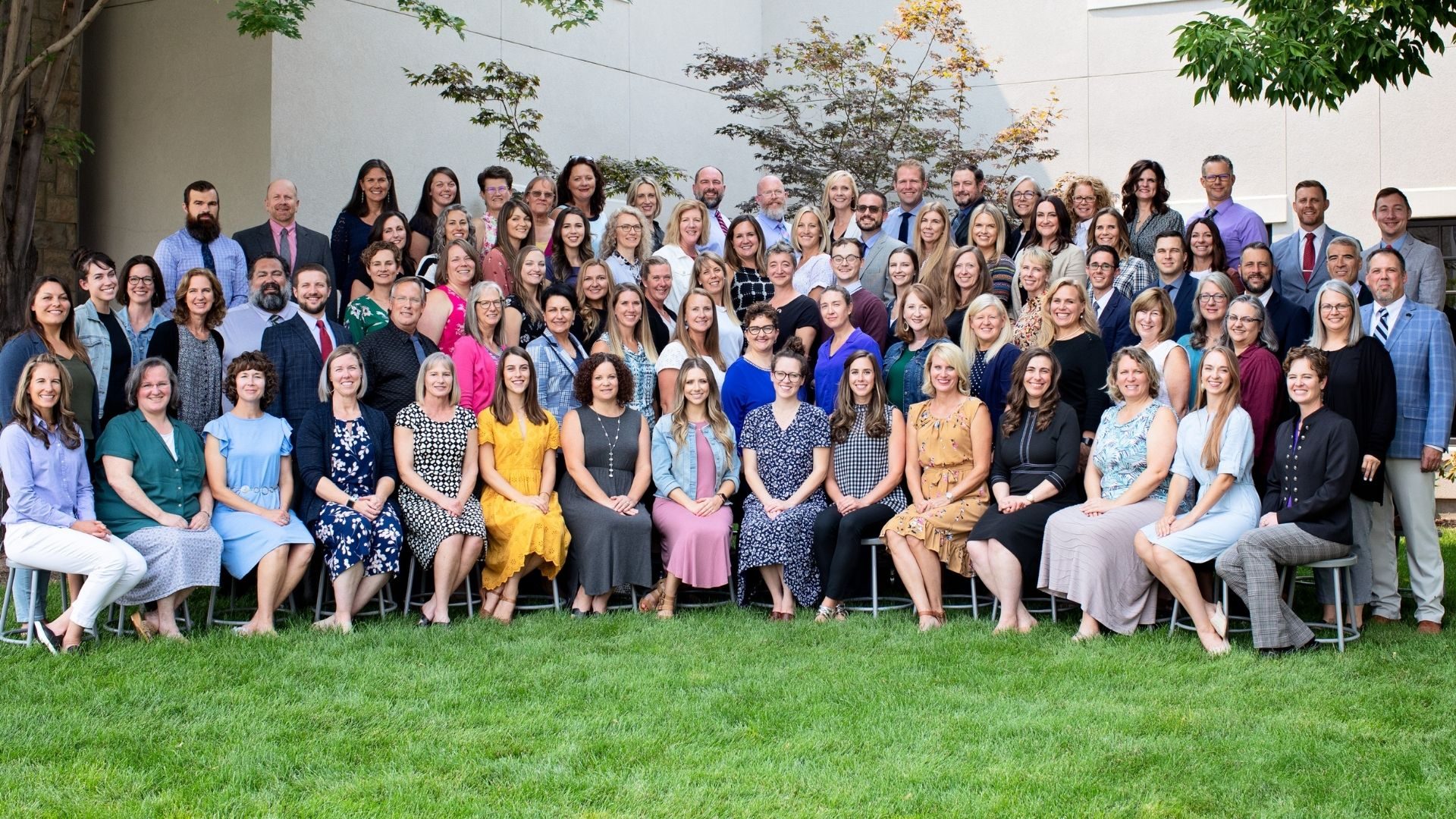 The Ambrose School does not require state certification for teachers. We have found that our form of education works best when we seek those who share our values and have a natural teaching ability.
In Grammar School, we seek the following:
Classroom experience
A passion for classical Christian education
A love of children
Organizational skills and aptitude for managing a classroom
A personal love of learning
In our Upper School, we seek the following:
Experience with or a passion for Classical Christian Education.
A contagious love of learning.
A demonstrated love of books, particularly The Great Books.
Subject-matter expertise.
A background from a classical Christian or Great Books school.
Applicants must have a strong Christian testimony and be committed to the classical Christian vision. Applicants must demonstrate strong classroom aptitude and/or have excellent teaching references. Teacher certification not required. Teaching experience highly desirable.
As a rule, we always accept applications for Grammar School Teachers, particularly Upper-Grammar School, and Secondary Humanities Teachers. We are always seeking teachers with classical Christian backgrounds who desire to be part of our community of learners.
Our teachers must be committed, orthodox protestant Christians with a living faith in Jesus Christ.

Open positions for Fall 2022:
To apply for a position listed below, complete the appropriate application. Teacher candidates are also required to complete a written response to Dorothy Sayers essay the "Lost Tools of Learning". Send the required application documents along with your resume and cover letter to personnel@theambroseschool.org.
Ambrose Employment Application
Lost Tools Of Learning Essay-Dorothy Sayers
Please detail your experience with classical Christian education, your faith story – how you came to know the Lord and how you are growing in your spiritual life, references with email and phone number, and the position you are interested in.
IT Support Technician Specialist: We are seeking a full time IT support technician to work with our team to provide IT services and support for our building systems throughout our facilities. Responsibilities may include, but are not limited to; providing technical support to school personnel, handle daily technical support of wired and wireless data networks, file storage on NAS, printing systems and server management including user policies and credentials, installing and maintaining Chromebooks, Windows devices, MAC devices and various mobile and peripheral devices. Ideal candidates will have excellent organizational skills, possess a degree in computer science, information systems or related field or equivalent work experience. Please send you resume and cover letter that details your faith story to personnel@theambroschool.org.
The Ambrose School does not discriminate on the basis of race, color, or national or ethnic origin in the administration of its admissions, scholarships, hiring, or other school-directed policies.