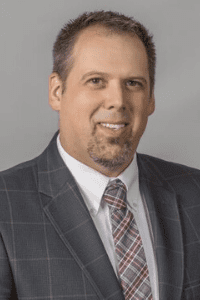 Mr. Wade Ortego
Head of School

B.S., Business, Bryan College in Dayton, Tennessee; M.Ed., Abilene Christian University.
As a leader in classical Christian schools, my great passion is to assist families in the education of their children toward a Biblical worldview that acknowledges Christ as the author and perfecter of the Christian faith. I am committed to the classical Christian model of education and enjoy introducing families to its many benefits. I put a strong emphasis on maintaining and building a student culture. 
I was most recently Headmaster of the Classical Christian Academy in Post Falls, Idaho. Prior to that, I led the Classical School of Wichita in Kansas. 
My wife, Rachel, and I have been married for 23 years and have three boys: Matthew, age 17; Elijah, 16; and Jedidiah, 5.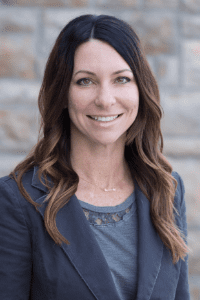 Mrs. Mandi Moore

Dean of Bridge Program
B.S. Multi-Disciplinary Science, Texas Tech University – College of Education; Texas Educator Certification – Secondary Science Composite (Grades 6-12); M.A. Physical Therapy, Texas Tech University Health Sciences Center

While prayerfully researching education options for our oldest child, my husband, Tim, and I became convinced that classical Christian education was the most effective method for raising our children to love the Lord whole-heartedly, think deeply from a Biblical worldview, discern truth, effectively communicate the gospel, and deeply influence the world. This conviction led us to serve on the founding board of Cross Classical Academy (CCA), the first of its kind in the Heart of Texas region, in order to make Classical Christian Education available to families of our community.

Our daughter and son attended CCA and I served as Administrator from 2010 through 2015, when my husband accepted a cardiology position at St. Alphonsus and we relocated to Idaho. Our family is grateful for the opportunity to continue our journey in classical Christian education at The Ambrose School, where we are deeply committed to the school's mission and are daily blessed by the community of exceptional staff and families. I am excited to participate in the work to extend Ambrose to more families in southern Idaho through the new Bridge Program, a model that combines the best of Christian Classical education with the best aspects of home schooling.

As native Texans, it has been a delight to experience the many activities Idaho has to offer. From spending time outdoors hiking, mountain biking, running, rafting, snowmobiling, and skiing to savoring restaurants and fine arts productions downtown, our family ENJOYS Boise life and the amazing people who call it home.

Affiliations: All Saints Presbyterian Church, Boise Cross Classical Academy – Board President
Dr. Heather Jennings

Academic Dean
Ph.D. in English literature, University of California Davis; M.A. in English literature, Boise State University; B.A. in government, Patrick Henry College.

My engagement with classical Christian education spans nearly twenty years, from taking courses on the literature and history of Greece and Rome in high school from Andrew Kern, a leading thinker and teacher in the cCe movement; to teaching 5th then 12th grades at The Ambrose School; to writing my dissertation on habits of learning in medieval England. I appreciate how classical Christian education situates learning as an expression of loving God with all our minds, equips students to be life-long learners by approaching education not simply as dispensing information but as the formation of habits, teaches students to make connections among all subjects they study, and prepares students to be culture-makers by engaging with the art and ideas that have shaped our world.

I grew up in Boise, Idaho, and spent the past six and a half years in the Sacramento and beautiful San Francisco Bay areas, pursuing my doctorate and teaching at the University of California Davis and Sonoma State University. My husband Brian and I have two preschool aged daughters; we love to read and discuss what we've read, entertain, do CrossFit, and spend time in beautiful surroundings by camping, mountain biking, hiking, and traveling.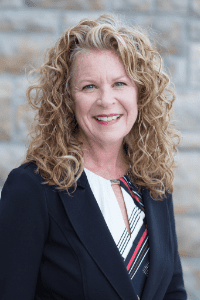 Mrs. Cynthia Hymer

Administrative Assistant
A.A., Fullerton College, Liberal Studies, Fullerton, CA. B.S., Business Management, University of Phoenix, Irvine, CA. Nouthetic Counseling Training, The Institute for Nouthetic Studies, Simpsonville, SC.

I grew up in Northern California near our family dairy in Sonoma County, CA. I moved to southern California to pursue my college education and a career. In 1999 after several years of college and working full-time, I met and married my husband, Brian, a Software Consultant at Quest, Inc. When we began our family it was mutually decided I end my professional career at Apple, Inc., and retire to the position of full-time wife and mother. We have two children; a son and a daughter. When we began our venture in Home Education 16 years ago, we desired for our children to grow to be careful thinkers who loved Christ. Therefore, when we were introduced to the classical Christian model of educating we were drawn in and we continue to serve as our children's primary educators.

We began the Bridge Program with our daughter in its inaugural year (2017-18). Because we were already teaching a classical Christian curriculum at home, when we heard about The Bridge Program at the Ambrose School, we knew it would be a perfect fit for our daughter. We have been more than delighted as she has grown and thrived.

I enjoy running, being outdoors (when it's above 40), hospitality, serving, teaching and training our children, and most passionately pursuing Truth through inductive Biblical studies, discipleship, and a desire to finish well.

Church Affiliation: Treasure Valley Bible Church, Meridian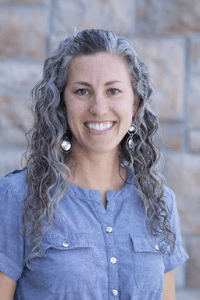 Mrs. Kim Jacky

Kindergarten Teacher
B.S., Cum Laude, University of the Ozarks; taught and directed a homeschool group for seven years using the classical Christian education model; speaker and trainer at multiple classical education conferences for almost 12 years; during the 2018-2019 school year, substituted at Bridge in various classrooms.

I have a passion for classical education and development of children. I love to share biblical truth and am excited to be part of a school that allows the Lord to be first and foremost in education.

I am married to a wonderful and supportive husband and have two daughters who both attend Bridge.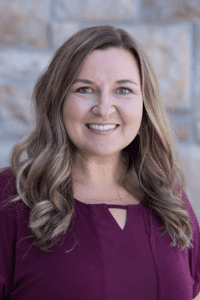 Mrs. Karli Stobie

1st Grade Teacher
B.S., Business Management & Human Resources emphasis in Foreign Language from the University of Idaho. Studied Historical & Geographical Settings of the Bible at Jerusalem University College and held an internship at the International Foundation, Washington D.C.

I spent a decade in business development and marketing consulting before homeschooling my four girls in the classical Christian tradition. I have also tutored with Classical Conversations and taught history for several years at another classical school. All four of my girls are enrolled in the Bridge Program.

My greatest joy comes from helping people, big and little, see the wonder and glory of God and His purpose in all things. Whether it is integrating the gospel while teaching math or helping people see how God reveals himself throughout history and in the order and wonder of science, I have developed a passion for teaching and love watching as eyes light up with understanding.

In my free time, I enjoy writing and speaking, dreaming up business ideas with my husband, Joel, and adventuring with my girls. As a family we love to hike, camp, Crossfit, run Spartan races, read great literature and spend time around the table feeding peoples' bellies and souls.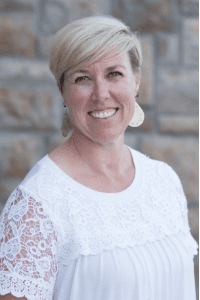 Mrs. Ann Kesl

2nd Grade Teacher
M.S. in Speech and Language Pathology with an emphasis in Developmental Disabilities, University of Nevada Reno

In the past, I worked within the special education system of the public schools, home schooled my own children for 10 years, and taught within a University model run school. I am enjoying the classical Christian education at The Ambrose School with my family and am impressed daily by the staff and students. I value the opportunity to work in tandem with parents, empowering them to provide the best education for their children within the Ambrose Bridge Program. I consider it a real pleasure and true gift to build those relationships. It is my desire for children to walk out of my class not only knowing how deeply they are loved by Jesus but also to love learning.

My husband Jim and I have four children, three of whom are students at Ambrose. Being a military family, we have had the pleasure of living in many places. We came to Idaho five years ago and finally feel at home. It is our plan to remain here permanently. When I'm not shuttling children around, I enjoy CrossFitting, reading under a snuggly blanket, and trying new foods.

Church Affiliation: Eagle Christian Church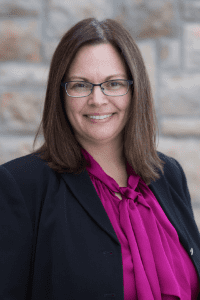 Mrs. Guin Carson

5th Grade Teacher
Classical education has been at the heart of my teaching since my oldest son's first-grade year of homeschooling. It was then I realized that traditional curriculum and methods might teach him how to read but they would not feed his soul. Our homeschooling endeavor took on new life as I began researching and training in classical methods. Our family enjoyed seven years of homeschooling, but we also spent eight years in small private Christian schools. I have taught a variety of subjects, but my passion has always been literature. Watching students' eyes light up as they discover timeless truths within great books is my favorite moment in the classroom. And now, I am deeply grateful for the opportunity to continue the great conversation with students in the Ambrose Bridge Program.

My husband and I have been married for 23 years and have lived many places in the United States, ranging from the Deep South to the Pacific Northwest. But we are pleased to call the Treasure Valley our home. Here we have raised our three sons and have participated in a myriad of ministries. He now serves as a pastor, and I am pleased to partner with him in service to the body of Christ. In our free time, we try to keep up with our adroit border collie, Hugo.

Church Affiliation: Star Community Church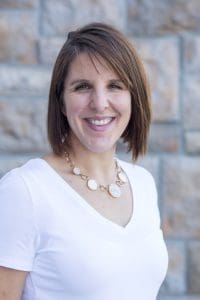 Dr. Cara Aspesi

Humanities Teacher, Grades 7-10
B.A., English and Anthropology, Biola University, and Masters in Early Christian Studies and Ph.D. in Theology (Liturgical Studies) from the University of Notre Dame.

My doctorate isn't useful for getting any prescriptions written however (pity). For those, please ask my husband Anthony, a family medicine physician. Anthony and I have been married for almost seven years, and we have three delightfully energetic sons, Cyrus (5), Ezra (3) and Ian (1). We also have one cat-dog, a Russian Blue named Mimsy. We spend a lot on milk…

This summer our family is moving to Boise to become part of The Ambrose School, and I am very much looking forward to working within the classical tradition and its wholehearted embrace of encouraging students to develop both academic and moral virtue. As a believer in Jesus however, I am more delighted to have the opportunity to work at a classical Christian school, for in Christ, we are free to pursue excellence of skill and character not under the crushing burden of justifying themselves, but because we have already been justified through faith in Jesus. This, in my view, is the liberating beginning of maturing in Christ, the foundation of becoming the kind of servant-leaders who, empowered by the Spirit and walking in step with Him, can truly change the world. It is my prayer, then, that my students leave my classroom each day not only more knowledgeable and skillful but also more grounded in God's love, so that they become unstoppable forces for good wherever God takes them, for the display of His glory.

This will be my first time teaching junior high and high school students, but I have a fantastic resource in my father, a secondary school teacher for over 30+ years. I also bring my college-level teaching experience of subjects such as Old and New Testament, Early Christianity, and Western Civilization.

When I'm not teaching (or cleaning purple marker off my walls), you'll find me running, digging in my garden, advocating for theologically-sound worship songs, or scheming to get to Rhodes with Anthony.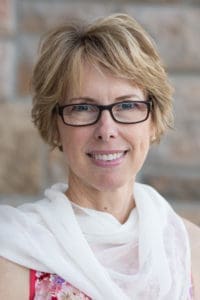 Liberal Studies II, San Diego State University. I classically homeschooled my children for 15 years, before teaching Latin, Mathematics, and English at a Christian school in San Diego. I arrived at The Ambrose School in 2004.

I have the joy of working alongside a staff who seeks to encourage students in both excellence and in the love of a higher good. It is my privilege to be an active participant as students begin the shift from culturally based assumptions to Christ centered assumptions. Over the years, I have had the blessing of watching Ambrose students, including my own children, challenged and encouraged in all areas of their life.

My husband, Mark, and I have five children, the three youngest have graduated from The Ambrose School. We also delight in our four grandchildren. During the chillier months, I love reading books at Barnes and Noble, while enjoying a cup of hot coffee, and during warmer weather, I enjoy biking the greenbelt. Mark can often be found scorekeeping in both the basketball and volleyball Archer games.

Church Affiliation: All Saints Presbyterian Church
Classically Connecting Home and School
Click any link below to view staff