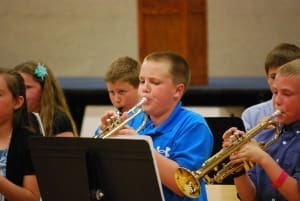 Many companies sponsor matching gift programs and will match any charitable contribution made by their employees. Donations can potentially double or even triple your gift! Some companies even match gifts from retirees and spouses.Check with your employer's human resource department to see if your gift is eligible. Complete the employee section of the matching gift form from your employer and submit it with your gift to Ambrose, and the Development Office will process it for you.
We are happy to assist you with your matched gift.
If required, our Director of Development will complete and notarize The Ambrose School's portion of matching gift forms.
If needed for the forms:
The Ambrose School's EIN is 82-0483624
The school address is:
1600 N. Locust Grove Rd
Meridian Idaho 83646
The following is a list of local companies who have participated in matching gift programs in past years. This list may not be exhaustive. Check with your employer to see if your company matches charitable gifts.
Albertson's, Inc.
Bank of America Foundation
Barrick Goldstrike Mines, Inc.
Datatel
Deloitte & Touche Foundation
DirecTV
Docusign
Duke Energy Foundation
Eaton Corporation
ExxonMobil Foundation
Gannett Foundation
Gap Foundation
General Electric Foundation
Hallmark Corporate Foundation
Hewlett Packard Company
H.J. Heinz Company Foundation
The Home Depot
IBM International Foundation
Idaho Power Company
Intel Foundation
Intermountain Gas Company
Intuit
Johnson and Johnson
Key Foundation
Lexmark International, Inc.
McDonald's Corporation
McKesson Foundation, Inc.
The Medtronic Foundation
Merrill Lynch & Co Foundation, Inc.
Micron Technology Foundation, Inc.
Microsoft Foundation
Motorola Foundation
Northwestern Mutual Foundation
Novartis
RBC Dain Rauscher Foundation
Rockwell Collins International
Safeco Insurance Companies
Sempra Energy
Shell Oil Company Foundation
Sprint Foundation
State Farm Companies Foundation
Tenet Healthcare Foundation
U.S. Bancorp Foundation
Unilever Foundation, Inc.
United Parcel Service
Washington Group Foundation
Washington Mutual
Wells Fargo Foundation
Williams Companies
If you work for a matching gift company and it is not listed, please let us know. If you need assistance, please contact our office at (208) 323-3888 or office@theambroseschool.org.
The Ambrose School is an exempt organization as described in Section 501(c)(3) of the Internal Revenue Code.