LET'S FINISH THE GREAT HALL!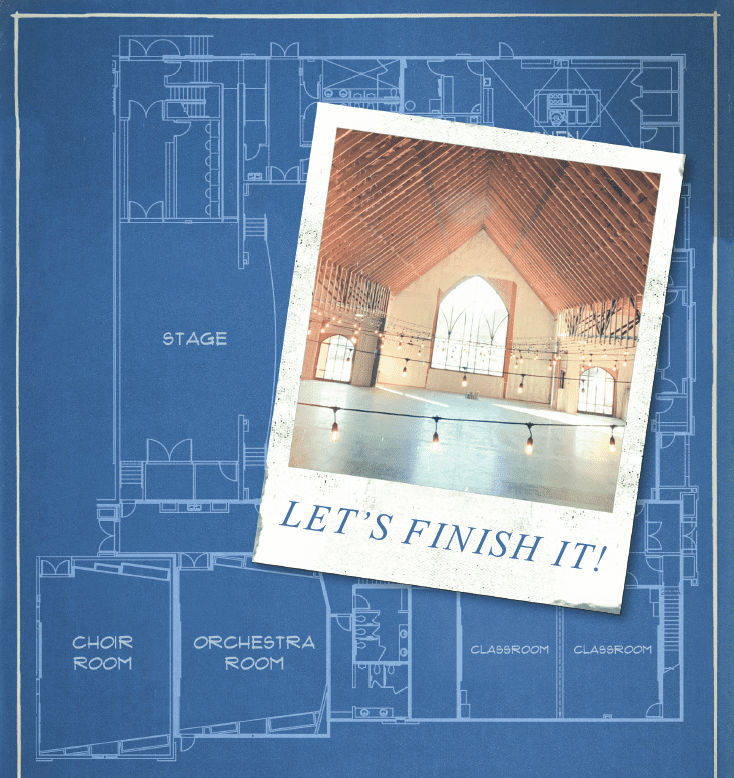 The history and vision of our Great Hall…
In 1994, God called a small group of courageous parents to start a school with a VISION for what Christian education could be. It began with three students and one teacher meeting in a small room at Ustick Baptist Church … by God's grace Foundations Academy was established and continued to grow. In 2000, the school moved to a small church in Garden City.
In 2007, parents and faculty gratefully stood and prayed on the ground of a new campus and soon entered the first phase of a building designed to reflect God's TRUTH, GOODNESS AND BEAUTY… an inspiring place to learn.
Today, we are thankful for the families and friends of Ambrose who have generously given. With your gifts, we have been able to grow our vision and our facility. Now it is time to COMPLETE THE FINAL PHASE … our Great Hall!
We met the match! Our generous community stepped up and met a donation matching challenge by May 1st and we will be commencing our first stage of the completion process on June 1!
In total, it will take $2.3 million to completely finish the space.
Click one of the buttons below to help us finish the Great Hall!
Or text the word "give" to (509) 239-7836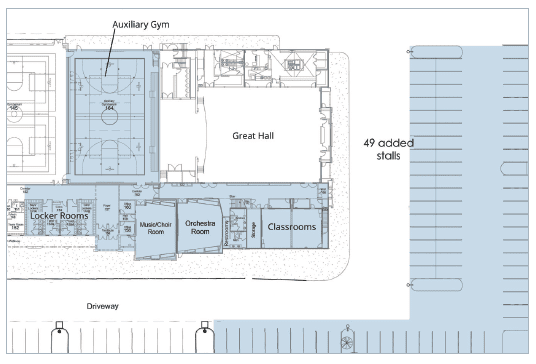 THE SPACES WE'VE FINISHED:
Auxiliary Gym
Locker Rooms
Tutorial Rooms
Restrooms
Choir Room
Orchestra Room
Storage
Classrooms
Parking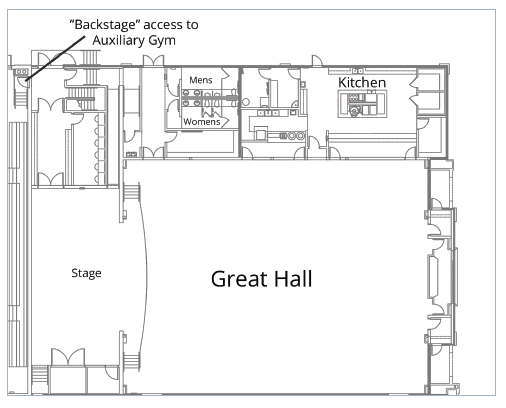 NEED TO COMPLETE:
Great Hall (A dedicated space
for community gathering, dining
and performing arts events)
Stage
Dressing/Green Rooms
Media/AV Center
Kitchen
Restrooms
FAITHFUL TO THE FINISH - with your help!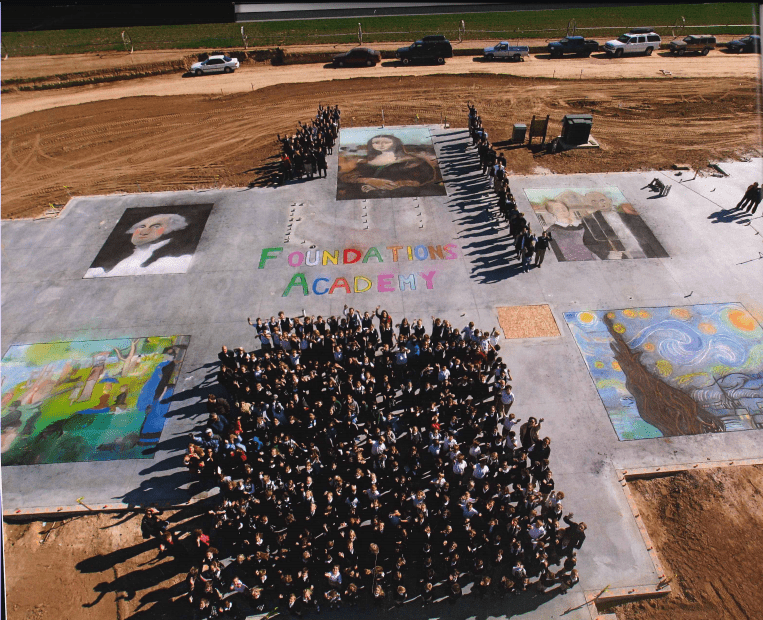 What we need
$2,300,000
What we have saved
$500,000
STILL NEEDED
$1,800,000
QUESTIONS?
Call (208) 323-3888 or email development@theambroseschool.org